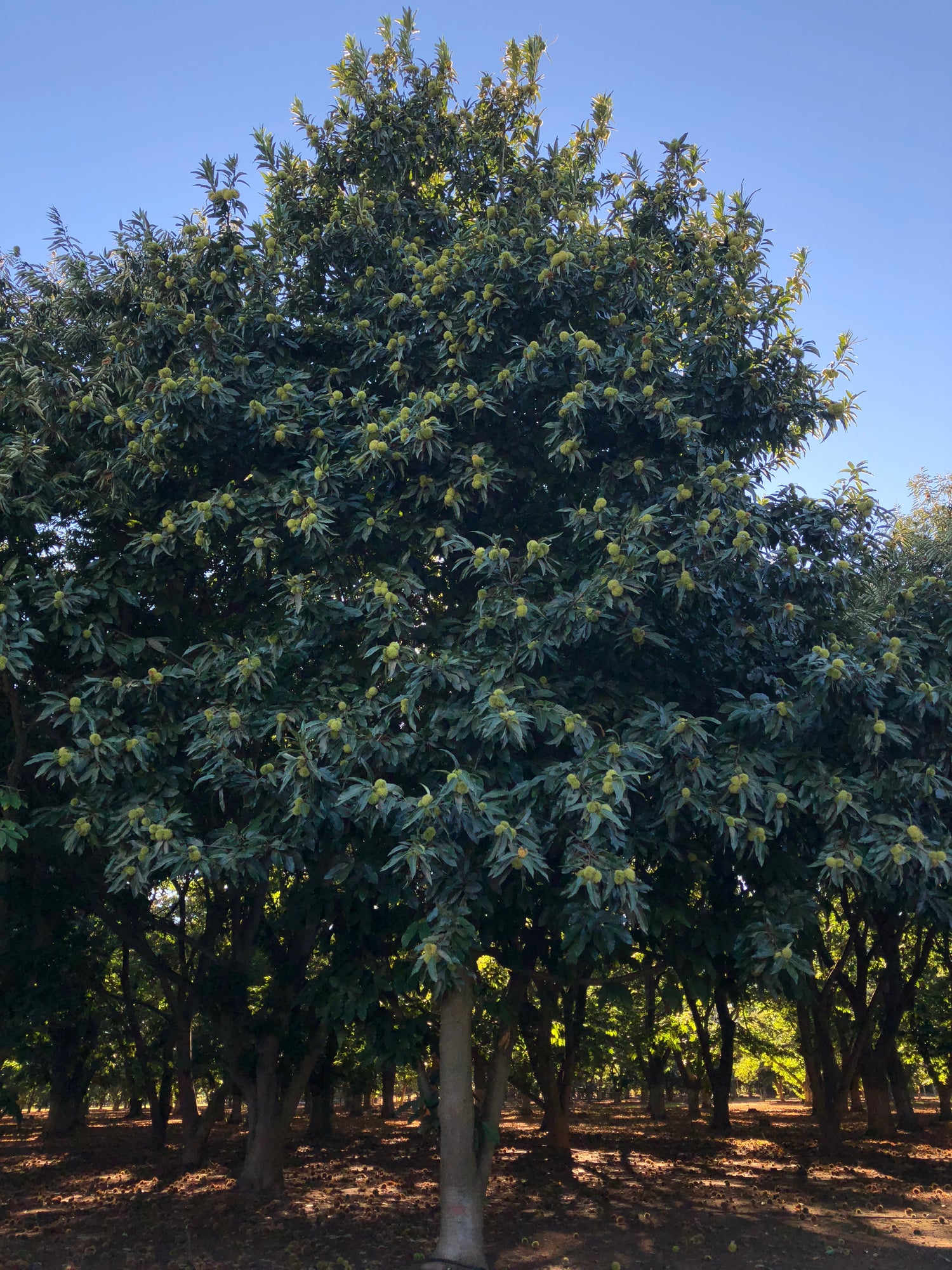 Welcome to Harrison's California Chestnuts
Located in the rural town of Gridley, California, our orchard thrives in the nutrient-rich river loam soil of the Feather River Basin. Here, we nurture beautiful chestnut trees that consistently produce exquisite and sweet chestnuts year after year.
FOR THE LOVE OF CHESTNUTS
Each September we anxiously await the chestnut harvest.

As the trees become laden with nuts, and the branches gracefully bow under the weight of the burrs, we eagerly anticipate the early indicators of an impending harvest. When we observe the burrs taking on a subtle brown hue, we recognize that the nuts will soon begin to drop. While some burrs open and release the nuts onto the orchard floor, others retain the chestnuts within as they fall.

To preserve quality we pick up the nuts and burrs daily.

Minimizing the duration our nuts spend on the orchard floor is crucial for limiting their exposure to various environmental factors. This is especially important in sunny California, where the intense sun can lead to excessive drying and potential sunburn of the chestnuts.